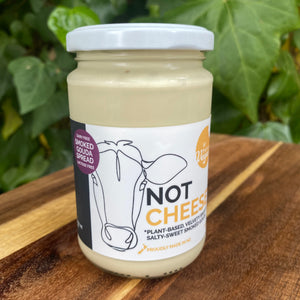 A spreadable version of our smoked gouda cheese. Our smoked gouda is a must-try as it is so versatile. Try it with chutney and crackers, in pasta dishes, wraps or sandwiches. The only limit is your imagination!
Ingredients: soy milk, tapioca flour, nutritional yeast, coconut oil, liquid smoke, worcestershire sauce, onion, salt
Contains soy. May contain traces of gluten and nuts.
300ml
Available for shipping.
Product best before is 13 weeks from production date.