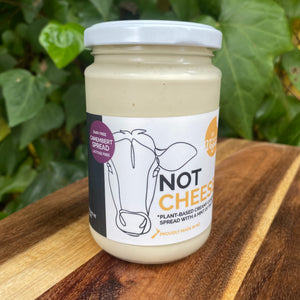 A spreadable version of our Camembert cheese. Perfect on crackers, in toasted sandwiches, or in filo. 
Ingredients: soy milk, tapioca flour, nutritional yeast, miso, vinegar, coconut oil, white truffle oil, salt
Contains soy. May contain traces of gluten and nuts.
300ml
Product best before is 13 weeks from production date.